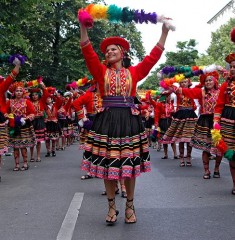 Host:
Peruvian Canadian Heritage Association
---
New to Carassauga this year.
Come enjoy our Peruvian culture, food, dance, music, and history.
Learn about the 7th wonder of the world: Machu Picchu.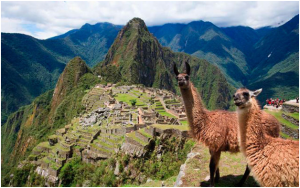 ENTERTAINMENT
Featured on the outdoor stage located at the Hershey Centre – south parking lot
Friday May 25th – 9:0o pm – Peruvian Dancers
Saturday May 26th – 5:00 pm – Peruvian Dancers
Sunday May 27th – 2:45 pm – Peruvian Dancers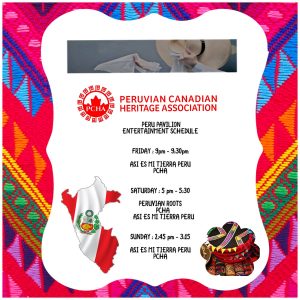 Contacts:
Rosario Vega – rosariocave@yahoo.ca
Location:
Hershey Centre – South parking lot, outdoor tent
5500 Rose Cherry Place, Mississauga L4Z 4B6
Free Shuttle Bus stops at this pavilion.
2018 Photos