HOST: Pavilion Croatia
Welcome to Pavilion Croatia / Dobro došli!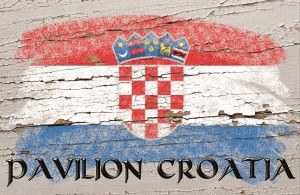 Visit Pavilion Croatia and see why Croatia has become one of the top tourist destinations in the world! See our educational displays and enjoy our colourful and lively performances.
ENTERTAINMENT:
Lose yourself in the unique beauty, diversity and richness of Croatia's costumes, music and dance folklore. Groups from the surrounding GTA will provide entertainment throughout the festivals fun-filled weekend!
CUISINE:
Sample some of Croatia's specialties like Ćevape, Sarma (cabbage rolls) and Palačinke.
Nothing pairs better with a great meal than enjoying world famous Croatian wines and beer.
CONTACT:
Aleks Lajtman – 647.719.3069
Jeanne Valetic – 416.464.7245
LOCATION:
Paramount Fine Foods Centre – Main Bowl
5500 Rose Cherry Place (north of Matheson Blvd East, one block east of Kennedy Rd)
Free Shuttle Bus stops at this Pavilion.
MEDIA: