HOST: Turkish Culture and Folklore Society of Canada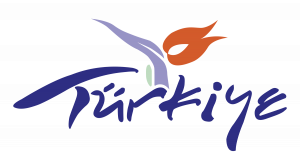 Turkish pavilion welcomes you to travel in time through Turkiye's cultural mosaic from history, arts, folklore, whirling Dervishes, promotional films and live music presentations . Enjoy Turkish traditional coffee with fortune tellers , grand bazaar with jewelry stores, hand-made souvenirs, leather, textiles & carpets, and folk dancers.
ENTERTAINMENT:
Details on showtimes will be made available closer to the festival dates.
---
Cuisine:
Delicious Turkish Cuisine including meat and chiken doner, meat and chiken shish kabobs, grills, traditional gozleme, mezes, salad and regional desserts. Famous Turkish spirits including raki, beer and wine.
---
CONTACT:
Sinan Erdemir – 647-607-4906
Can Gursoz – 289-219-0093
info@tkfd.ca
https://www.facebook.com/tkfdkanada/
---
LOCATION:
Paramount Fine Foods Centre – South Parking Lot – Outdoor Tent
5500 Rose Cherry Place (north of Matheson Blvd East, one block east of Kennedy Rd)
Free Shuttle Bus stops at this Pavilion.
---
MEDIA: