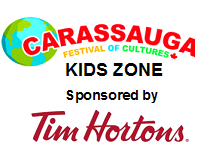 Hey Kids!
Come and enjoy fun-filled activities including sports demonstrations, interactive children's entertainment and face painting at the Kids Zone.
NEW Location – Outdoor Tented Area – Paramount Fine Foods Centre – North Parking Lot
5600 Rose Cherry Place, Mississauga
For children visiting Carassauga, a trip to the Kids Zone is a must see. It is the perfect place for younger Festival visitors because it was created just for kids 12 years and younger. There are lots of games, energizing activities and children's entertainment all in a family friendly atmosphere. Entrance included with the price of an Adult Festival Passport admission.
Come and Meet Carassauga's Mascots, Carra and Missi. The Kids will adore them!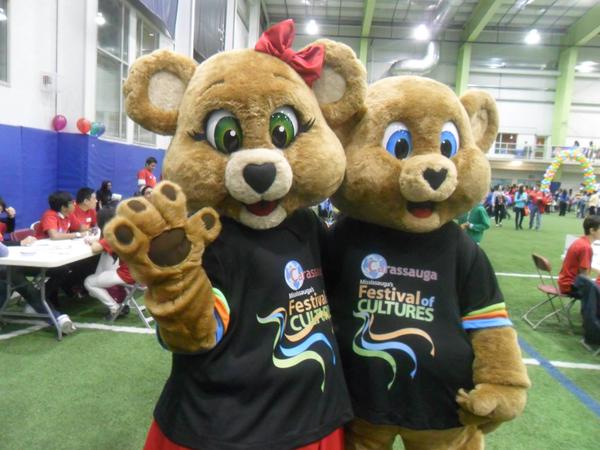 Junior Passport
Each year Carassauga distributes more than 80,000 Junior Passports to schools across the community. The Junior Passport provides free admission to children 12 and under throughout the three-day Festival when the child is accompanied by an adult passport holder. As part of the multicultural experience children collect Passport stamps at each Pavilion visited. Once different Pavilion stamps are recorded, a prize is available (subject to availability). The Junior Passport is a free and fun way for children to learn about and experience different cultures.
Kids Zone Highlights
* Family Fun Time Area – various arts and crafts activities, face painting, write your name in a different language
* Learn about the different programs offered within the City
* Have your picture taken with our Mascots, Carra and Missi
Incredible activities, interactive entertainment, breathtaking fun!