HOST: The Pham Performing Arts
Discover Vietnam, experience our heritage and history.
---
ENTERTAINMENT:
Come bring your family and friends to the Vietnam Pavilion for a breathtaking experience with the Vietnamese culture through dance and music. Feast your eyes on the gorgeous, colourful costumes of beautiful well choreographed traditional dances as well as modern ones. There are performances by Thu Thao Dance Group, Julie Nhu Ha, VMD & Au Co Group, Huong Viet Group and Thanh Truc Group. Let the lovely sound of traditional instrumental music take you to the mythical mountains of Vietnam. It sure will be one of the highlights of your summer! See you there!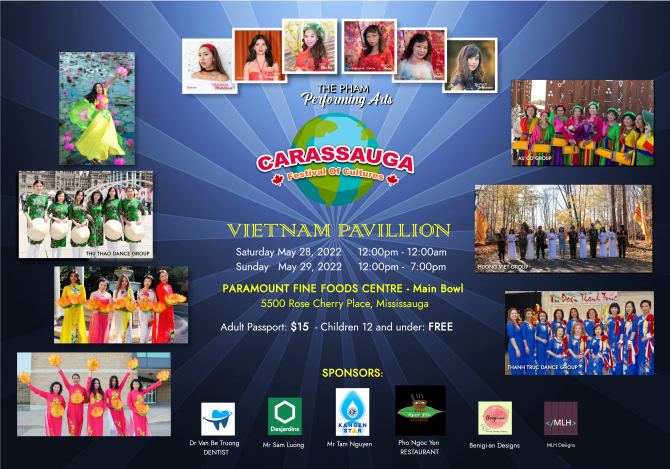 ---
Complete your unique experience by tasting authentic Vietnamese cuisine that is well loved all over the world ! There are various dishes from different parts of Vietnam for your enjoyment.
Come bring your appetite !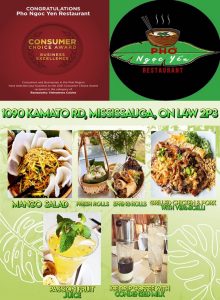 Thuy Pham (647) 267-4296
LOCATION:
Paramount Fine Foods Centre – South Parking Lot – Outdoor Tent
5500 Rose Cherry Place (north of Matheson Blvd East, one block east of Kennedy Rd)
Free Shuttle Bus stops at this Pavilion.
MEDIA: