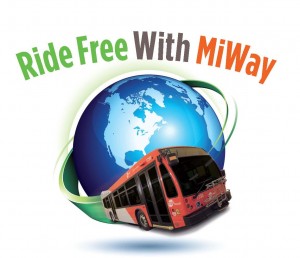 Celebrate Mississauga's Festival of Cultures with a free ride on MiWay. Show the Carassauga passport to the the Transit Operator and you and your children (12 and under) can ride free on any regularly scheduled MiWay bus during these hours:
Friday, May 24 – 7:00 pm to 12:30 am
Saturday, May 25 – 12:00 pm to 12:30 am
Sunday, May 26 – 12:00 pm to 8:00 pm
MiWay Routes Linking Carassauga Pavilions with public transportation hubs


Visit MiWay online Trip Planner www.miway.ca/planatrip or call 905-615-4636 to speak with a MiWay Customer Service representative for regular bus route schedules. MiWay offers convenient connections throughout Mississauga, Brampton, Oakville and Toronto.