HOST: Iranian Community Mississauga
The culture of Iran (Persian), is one of the oldest in the region, and it has influenced many other cultures around the world. Persian heritage is famous for beautiful poetry, luxurious rugs, and lush gardens. Come and experience the best of Iranian culture through dance performances, traditional mascots, crafts and workshops.
ENTERTAINMENT:
Experience our heritage and history through traditional performances, arts, folklore dances, live music presentations, traditional tea with story tellers, grand bazaar with jewelry, carpets and hand-made souvenirs vendors. Kids enjoy crafts, dance lessons and our photo booth.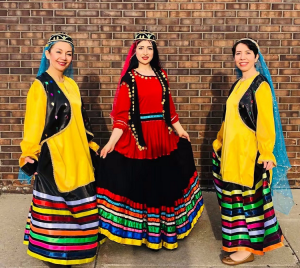 CUISINE:
You will experience an explosion of flavours through a range of diverse Iranian cuisine. Come and taste our delicious Ash e Reshteh (Noodle and Bean Soup), tender Kebab (Lamb, Chicken, Lamb, Ground Meat), Persian kookoo and Stews. A variety of desserts and finest Parisian pastries will also be available. Sweets come flavored with saffron, rosewater, pistachio, honey and more delicious flavors. Try our Bamieh, Akbar-Mashti -Ice cream, Sholezard ,Koloocheh, Sohan ,Gaz, Halva and Persian nuts.
Also enjoy a variety of drinks like: Doogh (Persian fizzy Yogurt Drink) ,Sharbat, Khakshir, Sekanjabin, Tokhm-Sharbati. For those tea lovers, enjoy a cup of Iran's traditional Tea.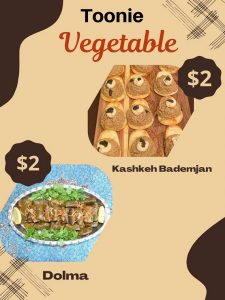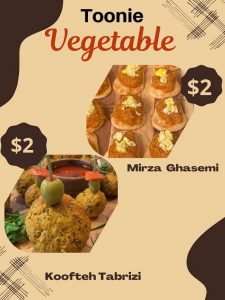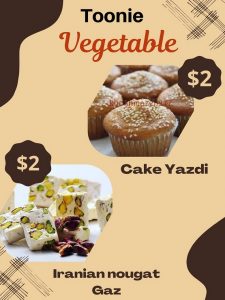 CONTACT:
Email: Info@iraniancommunitymississauga.org
Website: www.iraniancommunitymississauga.org
LOCATION:
Paramount Fine Foods Centre – South Parking Lot – Outdoor Tent
5500 Rose Cherry Place (north of Matheson Blvd East, one block east of Kennedy Rd)
Free Shuttle Bus stops at this Pavilion.
MEDIA: