HOST: Graham School of Irish Dance Parents Organization
Cead mile failte – a hundred thousand welcome. Come into our Irish cottage and stay for the craic – a bit of fun, music and good times. Stay for a pint, enjoy a bite to eat, take a photo with a leprechaun or just sit back to enjoy the music and dancing.
---
ENTERTAINMENT:
The Graham Irish dancers and some other local Irish dance schools will showcase their fast-paced reels, lyrical slip jigs and percussive hornpipes in both traditional and Riverdance styles. Be amazed at their precision and athleticism, then join them to learn a traditional ceili (party) dance. There will also be a fantastic range of Celtic bands, playing traditional Irish favourites as well as current tunes. Be ready for the haunting ballads, rollicking jigs and maybe even a sing-along.
Click Here for the Ireland- stage schedule 2023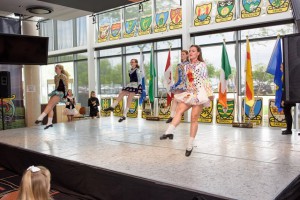 ---
CUISINE:
Whether you are a fan of "meat and potatoes" like any true Irishperson or your style leans to vegetarian, our fabulous kitchen will provide you with a hearty snack or meal. Don't forget to sample the soda bread and butter. Our bartenders will happily pour you a pint or perhaps you would like to try a sampler of Irish ales. For those who are driving, water, juice and pop will be available.
Toonie Taste
Soda bread with jam and butter and a 3-ounce taster of Guinness Stout, Guinness Blonde or Harp.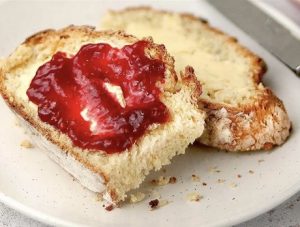 ---
CONTACT:
Jenn Warnell jenn.warnell@gmail.com
LOCATION:
Paramount Fine Foods Centre – Sportsplex Lobby
5600 Rose Cherry Place (north of Matheson Blvd East, one block east of Kennedy Rd)
Free Shuttle Bus stops at this Pavilion.
MEDIA:
no images were found
no images were found