HOST: Chinese Association of Mississauga
website – www.chineseassociationmississauga.com
The Chinese Association of Mississauga (CAM) is a non-profit organization and a registered charity organization based in Mississauga, Ontario Canada. With over 40 years of record of experience serving the local communities, CAM has always been dedicated to promoting Chinese culture and showcasing both traditional and modern Chinese civilization.
The Carassauga China Pavilion has been hosted by CAM in past decades and features exhibits on Chinese history, culture, art, and handicrafts. In addition to this, there are also food booths for visitors taste authentic Chinese cuisine and enjoy exciting performances of Chinese Opera, Chinese folk dances, traditional Chinese instrument performance, breathtaking Kung-Fu performances and Lion dances. The China Pavilion also offers interactive activities for live audiences, including on-site traditional Chinese painting, calligraphy creation, calligraphy learning, paper folding art along with a children's activity area, and a TCM health section.
We sincerely invite you to visit 2023 China Pavilion! The China Pavilion has always been one of the most popular Carassauga pavilions attracting thousands and thousands of visitors every year.
The Carassauga China Pavilion 2023 is proudly sponsored by:
Title Sponsor

Diamond Sponsor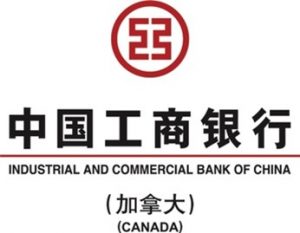 Gold Sponsors:
---
ENTERTAINMENT:
China is a country with a rich cultural heritage, and its traditional performances are an integral part of its cultural identity. Here are some examples of Chinese cultural performances that China pavilion will showcase:
Chinese Folk Dance:
China has a long history of cultural dances that are performed on various occasions such as festivals, celebrations, and special events. Chinese folk dance is an important aspect of Chinese traditional culture. There are many different styles of dance that originate from various regions in China, each with their own unique characteristics. These dances are often performed with traditional Chinese music and are accompanied by colorful costumes.
Traditional Chinese Instrument:
Traditional Chinese instruments are an important part of Chinese music and culture. Some of the most popular instruments include the erhu, pipa, guzheng, and dizi. These instruments have a unique sound and are often used in Chinese classical music and traditional performances.
The Guzheng is a traditional Chinese stringed instrument that has been played for over 2,500 years. It has a long, narrow wooden body with 21 or more strings stretched over movable bridges. The strings are plucked with the fingers, and the sound is amplified by a resonating chamber beneath the strings.
Guzheng performances are known for their beautiful melodies, intricate fingerwork, and dynamic range. The instrument is capable of producing a wide range of sounds, from soft and mellow to sharp and bright.
Chinese opera:
Also known as "Xiqu," is a traditional form of Chinese theater that combines singing, acting, and acrobatics. It has a history of over 1,300 years and has played an important role in Chinese culture and entertainment. Chinese opera performances are characterized by elaborate costumes, makeup, and intricate movements. The performers use a variety of vocal techniques, including singing, speaking, and reciting, to convey their characters' emotions and dialogue. They also use stylized movements and gestures to tell the story and convey meaning.
Overall, Chinese opera is a unique and captivating art form that has played an important role in Chinese culture for centuries. It is a colorful and fascinating way to experience the rich history and traditions of China.
Kung Fu Demonstrations:
Kung Fu is a traditional Chinese martial art that has gained popularity all over the world. Kung Fu demonstrations involve a combination of graceful movements, acrobatics, and combat techniques. These performances are not only entertaining but also showcase the physical prowess and discipline of the performers.
Lion Dances:
The Lion Dance is a traditional Chinese dance that is performed during the Chinese New Year and other special occasions. The dance involves performers wearing a lion costume and performing various movements to mimic the movements of a lion. The Lion Dance is believed to bring good luck and fortune to the community.
Overall, these cultural performances are an important part of Chinese culture and serve as a way to preserve and celebrate the country's rich heritage.
Entertainment Schedule will be made available in April 2024.
---
CUISINE:
Be tempted by an exotic array of Chinese Cuisine.
Chinese cuisine has become increasingly popular in North America, with many Chinese dishes gaining widespread recognition and popularity. Here are some of the most popular Chinese dishes:
General Tso's Chicken: This dish originated in Hunan, China, and is made with battered chicken, deep-fried, and then coated in a sweet and spicy sauce.
Kung Pao Chicken: This dish originated in Sichuan, China, and is made with chicken, vegetables, peanuts, and chili peppers in a spicy sauce.
Chow Mein: This dish is made with stir-fried noodles, vegetables, and often meat or seafood. It is a staple of Chinese cuisine in North America.
Egg Rolls: These are fried rolls filled with vegetables, meat, and often shrimp or pork. They are a popular appetizer in Chinese cuisine.
Dim Sum: This is a type of Chinese cuisine that involves small, bite-sized portions of food served in steamer baskets. Popular dim sum dishes include dumplings, steamed buns, and rice noodle rolls.
Please stay tune for the final menu to be published soon.
Other than delicious Chinese food, this year we are welcome Supermoon Japanese Style Cheesecakes to join in China Pavilion to showcasing the diversity of Asian cuisine.
Supermoon Japanese Style Cheesecakes is a bakery brand specializing in Japanese cheesecakes and freshly baked pastries. It was created with the mission of delivering a unique, uncompromising dessert experience that delights all the senses. 'Out of this world desserts' are here. Welcome to Supermoon. Toonie Taste: Shorties Cookies
Toonie Taste – spring rolls for $2.00
---
CONTACT:
Ricky Zhen – 647-982-6733 / zhenrf@gmail.com
www.chineseassociationmississauga.com
---
LOCATION:
Paramount Fine Foods Centre – Rink 2
5500 Rose Cherry Place (north of Matheson Blvd East, one block east of Kennedy Rd)
Free Shuttle Bus stops at this Pavilion.
---
MEDIA:
no images were found