HOST: Heritage Mississauga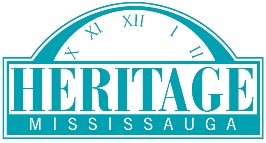 The Canada Pavilion offers a unique opportunity to explore the best of Canada's great outdoors. Learn about our country's natural wonders, the animals of the forest and urban centres, the beautiful Maples and majestic forests, our extreme weather and vast waterways. Did you know that Canada has more lakes than the rest of the world combined?
Participate in our Tim Bits contest, visit with Sawmill Sid, taste a bit of maple with the Museums and test your skills in our animal print challenge. Visit with our Indigenous community, learn about natures medicines and paint a moccasin. There is something for everyone as we showcase all that is Canadian from coast to coast.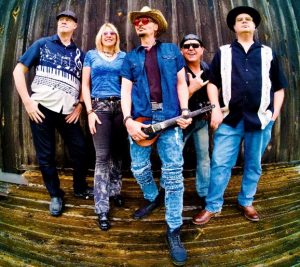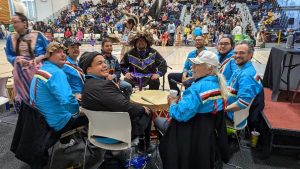 ---
ENTERTAINMENT:
On the big stage Canada is featuring on Saturday the talented Fiddlestix presenting the fun of a rousing east coast kitchen party. On Sunday we welcome Ninjii Chaag (which means – My Spirit Within) the Mississaugas of the Credit First Nation Big Drum. Learn about the drum and the songs our First Nations community will share.
Throughout the weekend in our Pavilion's Info Centre watch a Birds of Prey show, learn about natures medicines, Canadian Inventions inspired by our extreme weather, what this land looked like 10,000 years ago, healing Labrador tea, our urban wildlife and the magnificent waterway – the Credit River.
Something new to learn and experience all weekend long.
---
CUISINE:
Enjoy Canadian treats at our Toonie Taster booth for just $2 each.
We have the famous, created in Ontario, yummy Butter tarts. A west coast tradition chocolatey Nanaimo Bars and Quebec's gold, maple treats. We are also serving an east-coast tradition – HOT KING COLE TEA and born right here delicious APPLE CINNAMON ICED TEA. And of course, loved everywhere, ICED COLD WATER.
---
CONTACT:
Jayme Gaspar – 905-828-8411 ext. 31
info@heritagemississauga.org
Find us on Facebook – Canada Pavilion at Carassauga
---
LOCATION:
Paramount Fine Foods Centre – Outdoor Tented Area
5500 Rose Cherry Place (north of Matheson Blvd East, one block east of Kennedy Rd)
Free Shuttle Bus stops at this Pavilion.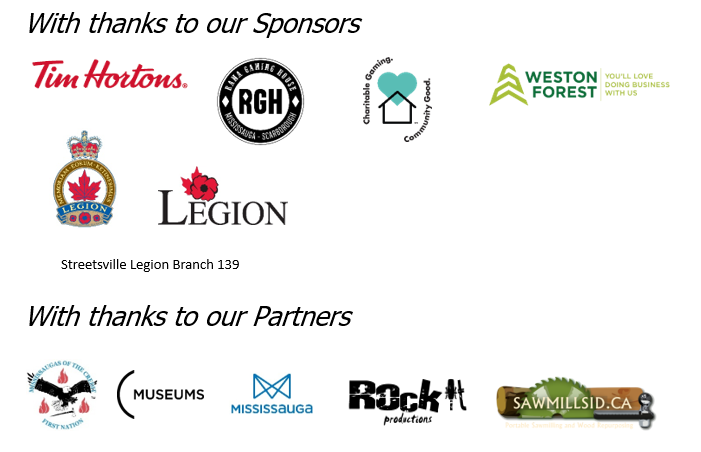 ---
MEDIA:
no images were found