---
Carassauga Celebrates its 32nd Anniversary
Carassauga Festival of Cultures
Travel the World Without Leaving the City!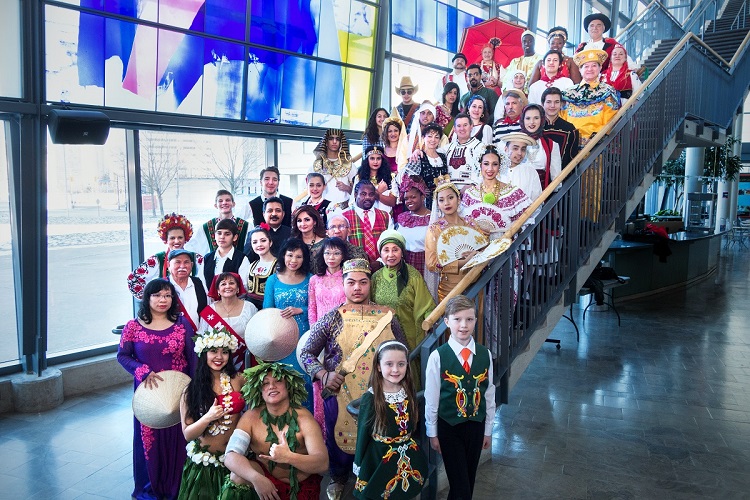 Our Cultures Represented for 2017

On May 26th, 27th and 28th, 2017 Carassauga's Festival of Cultures will offer visitors the opportunity to visit over 70 countries, view breathtaking entertainment, taste exotic cuisine and enjoy exhilarating experiences, all without leaving the City.
The Carassauga Festival has grown from its humble roots in 1985 to become the largest multicultural Festival in Ontario and the second largest multicultural Festival in Canada. It was originally incorporated to promote public awareness and appreciation of multiple cultures, which it has been doing in an enjoyable, rewarding, educational and exciting manner, consistently for 30 years. Last year, Carassauga attracted 363,750 visits to the Festival.
The Festival weekend kicks off with The Opening Night Ceremony May 26 at  7:30 pm. Held at the Hershey Centre Outdoor Stage. The event opens with a Parade of Nations, showcasing our new flag dance and the countries represented at the Festival, clearly depicting the cultural diversity of the City. There will be welcome formalities by the Chair of the Festival and dignitaries, followed by the cutting of ribbons to launch the three-day Festival.  Non-stop cultural entertainment throughout the Festival weekend is featured on the Outdoor Stage and at the various stages at our Pavilion locations.
Free admission to the Opening Ceremony with an Adult Carassauga Passport. As well, each Pavilion hosts their own opening ceremony, so with 31 Pavilions in 9 locations across Mississauga, there is something for everyone!
The Festival provides an authentic cultural experience delivered by many ethnic groups and organizations working together to present their specific culture, food and entertainment. It is an "ever changing", "yet familiar" experience. As Irene Violette, a loyal Festival visitor of more than 15 years says "Carassauga is just a fun time. You get to visit around the world for $10, you get to learn about different cultures, meet nice people and try different foods. Every year, each Pavilion has something different for visitors to appreciate about their culture".
Many Pavilions return year after year. The Pavilions of Portugal, Philippines, India, Croatia and Greece are five of the original participants that still participate today. This year the Festival welcomes the Bulgaria, Korea, Nepal, Spain and Sri Lanka Pavilion.  We also welcome the Streetsville Legion for taking over the Canada Pavilion.
Nothing is more Canadian than people of many cultures sharing their heritage and traditions with great pride. We hope your time at Carassauga leaves you with a broader understanding of the people around you, along with a deeper appreciation of this diverse City and great country of ours.
So, please join us! Visit and experience the world in the City of Mississauga! You'll be glad you did!