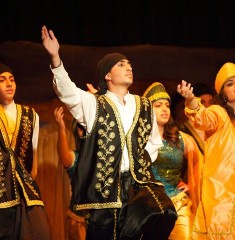 Host:
Arabic Cultural Club of Ontario (ACCO).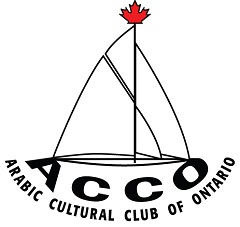 Since 1999, ACCO has been a volunteer organization that promotes educational/ cultural activities and programs that are beneficial to enriching our Canadian multiculturalism by showcasing Lebanon and the Arab World.

---
Entertainment:
(Click on the link below
to view schedule) 
Lebanon-Entertainment-Schedule-2016
Musical Play:  This show is inspired by "Sah Ennawm"; a musical play written by Lebanese writers and composers "Rahbani Brothers". The story is about a king who sleeps almost constantly, waking up only to sign documents with the king's stamp. A poor young girl has a small hut without any roofing but an umbrella to shelter herself, approaches the king seeking help. On one of the days, the king wakes up and signs some papers. He totally ignores the girl's request for help; then he goes and sits under a tree. The young girl decides to sing to him in order to put him to sleep.  While he is asleep, she takes the king's stamp from his hand and starts stamping all the worthwhile proposals that the king has ignored.  In one month the whole village blossoms and develops.
Multi-Dances Story Show: A musical play story show from "Nass Min Warak" presented by our community kids showcasing a wide variety of folkloric dances.
Multi-Cultural Dances Show: "Evolution Dance Theatre" presents a combination of solo and group Middle Eastern dances including live drums and dance instructions. The show will run every hour at the half hour on Saturday: 5:30 till 9:00 p.m.| Sunday: 2:30 till 5:00 p.m.
Documentary: A video/audio presentation highlighting Lebanon history, culture and tourism and a brief bio about some Lebanese Legends. This documentary will run at the Arabian hospitality setting booth.
Exhibits: There will be many colourful and informative displays in the form of cultural posters, paintings by professional artists, artizana, arts, jewelry, crafts and books. In addition to Arabic Calligraphy booth where visitors can get their name written in Arabic for FREE; and Arabian Hospitality Setting booth where visitors can stop by for FREE hot drink and sweets and a FREE photo. Exhibits will be available all day round.
Kids' Fun Zone: Will include face painting, henna tattoo, drawing and colouring, balloons and lots of fun all day round.
---
Cuisine:
We invite you to sample our traditional, healthy and delicious food with a variety of veggie dishes such as; tabbouli, hummus, moutabbal, stuffed grape leaves rolls, falafel and spinach pastries; and other dishes such as; chicken shawarma, shish tawouk, kafta and kibbeh. Also, enjoy our Lebanese sweets such as baklawa, maamoul and kaak.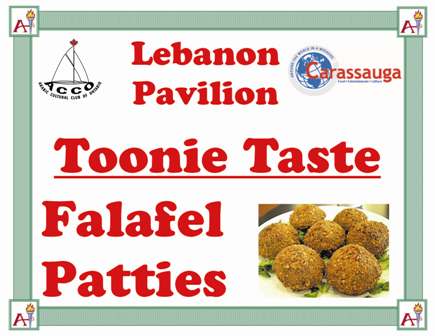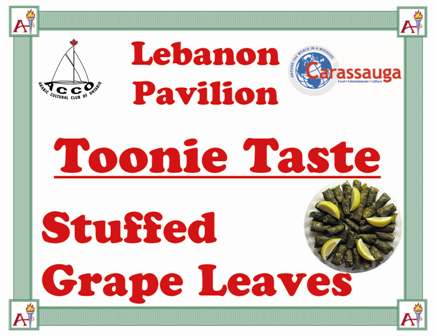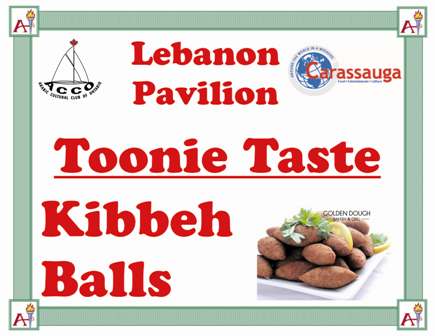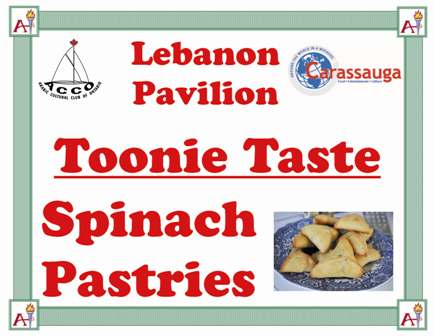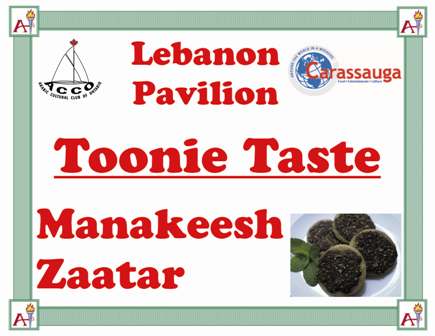 ---
Contacts:
416-389-7314
416-728-8634

---
Location:
Hershey Centre Community Rinks 2
5500 Rose Cherry Place (North of Matheson Blvd East, one block east of Kennedy Rd)
Free Shuttle Bus stops at this Pavilion.

---
Media:
2016 Photos
2015 Photos
2014 Photos
2013 Photos