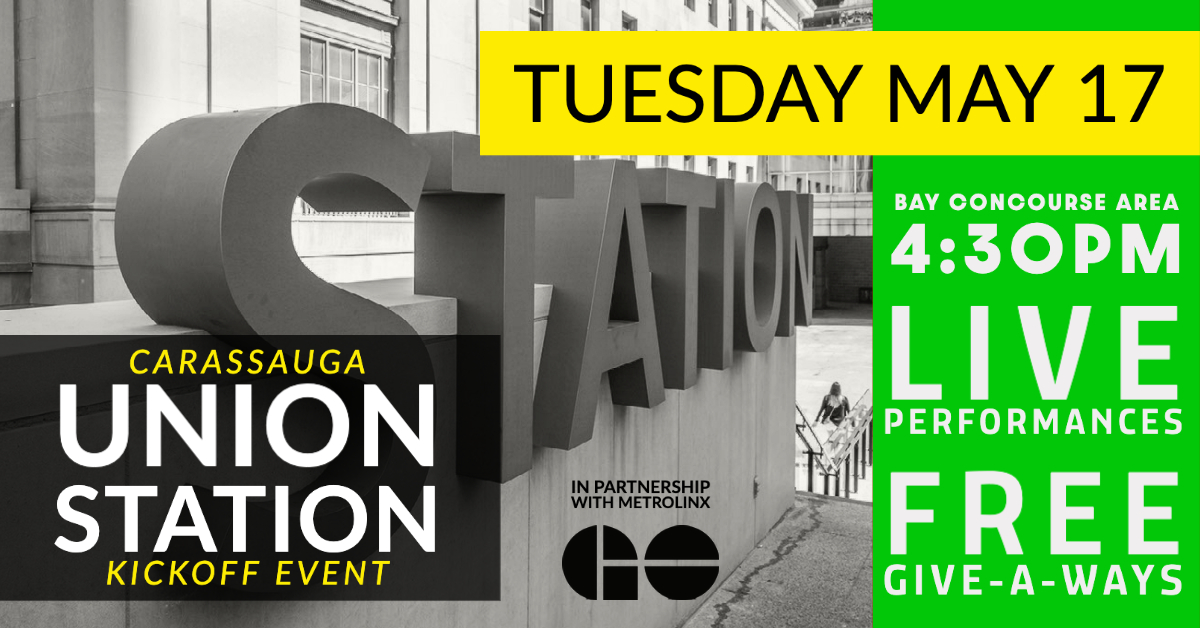 EVENT DETAILS:
In anticipation for the return of Carassauga Festival of Cultures live showcase, we are launching our first ever Union Station Festival Preview Show on Tuesday May 17, 2022.
Join us at the Bay Concourse area of Union Station from 4:30pm – 5:30pm to experience a sample of our festival of cultures with live performances and fun give-a-ways as we gear up for the 37th annual Carassauga Festival of Cultures.
This is an exciting preview event as we promote a fun and easy way to head to Mississauga through the use of GO Transit. Thanks to our partnership with Metrolinx you can travel to Carassauga from the comfort and ease of GO Transit.
Join us as we kickoff our celebration of cultures on Tuesday May 17, 2022. Head to carassauga.com for more details as the biggest transit hub in the GTA hosts Carasssauga's Preview Event.