HOST: Korean Pavilion Cultural Association

ENTERTAINMENT:
Come and experience the Korean culture through arts, dance and music. Including K-pop that has taken the world by storm and so much more!
---
CUISINE:
Enjoy the unique flavours and visual palette of Korean dining experience. There is something to be enjoyed by all.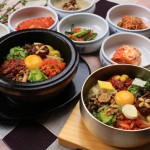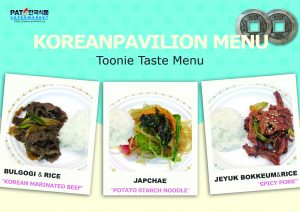 ---
CONTACT:
Neyomi McLaren – koreanpavilion.carassauga@gmail.com
---
LOCATION:
*** NEW LOCATION ***
Burnhamthorpe Community Centre – Arena
1500 Gulleden Drive, Mississauga
Free Shuttle Bus stops at this pavilion. [/location_col] [/location]
---
MEDIA: