HOST: Festival Kompa Zouk Ontario
WELCOME TO HAITI PAVILION / BYENVINI AYITI
(The Pearl of West Indies Islands)
Haiti is a tropical country in the island of Hispaniola between the Caribbean Sea and the North Atlantic Ocean. Known for their tranquil beaches and mountain terrain, this nation is west of the Dominican Republic and south of the island of Cuba.
From their African roots and French influence, Haiti has differentiated itself ethnically from other Caribbean and Latin American countries. With innovative wood carving and tapestry art, meringue style music, carnival inspired dance, and French literature – Haiti is entirely unique.
ENTERTAINMENT:
Come and enjoy the magic of Haiti and its culture, food, dance, music, tourism and history.
Performances will take place on the outdoor stage. Showtimes will be made available closer to the festival dates.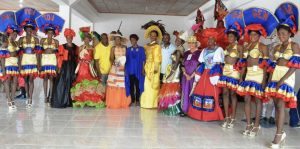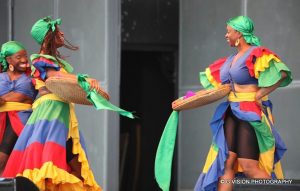 CUISINE:
Come sample traditional foods such as fritay (fried pieces of pork, fish, or plantain) or shaved ice flavoured with sweet cordials.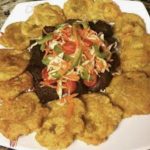 CONTACT:
Marie Jennyne Mayard – 647-461-3410
info@fkzo.ca
LOCATION:
Paramount Fine Foods Centre – South Parking Lot – Outdoor Tent
5500 Rose Cherry Place.
FREE Shuttle Bus Stops at this location.
MEDIA: