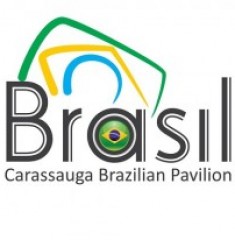 Host:
Itabras Entertainment Productions Inc
---
FESTIVAL
Itabras Entertertainment Productions Inc., we invite you to join us May 26-28 at our new location for three days of celebrating Brazilian culture.
The proud producer of Toronto International Brazilfest, a Great Brazilian Summer event for 14 years is on the hottest month of July, Sunday 23, 2017. www.brazilfest.ca
ENTERTAINMENT
Follow the drumbeats to the Brazil Pavilion, which celebrates the unique diversity of this South American cultural melting pot. Brazil's African, Portuguese and indigenous roots are celebrated with classical guitar, samba rhythms and the percussive beats of traditional folk music. Watch a demonstration of the powerful capoeira martial arts, see glittering costumes and eat authentic food while learning about this varied culture.
SHOWTIMES on the Outdoor Stage at the Hershey Centre
Saturday May 26th at 2:45 pm and at 3:30 pm
CUISINE (all at an affordable price!)
This amazing event will also offer the famous Brazilian Caipirinha, Brazil's national cocktail drink, mixing lime, sugar and Brazilian cachaça (ka-sha-sah) a must-try cocktail with a Brazilian flare that will have you enjoying the sounds highlighting different parts of Brazil ,Forro, Samba, Bossa Nova, MPB, Sertanejo and Kid entertainment!
And that's not all! Come and enjoy some delicious Brazilian dishes, grilled Brazilian "Churrasco – Picanha" Barbeque, Tropical Juices and Brazilian goodies: Coxinha, pastel, pão de queijo, açaí, canjica, caldos and guarana, being sold by vendors at the festival and our special Toonies test is back.
CONTACT:
Arilda de Oliveira (416) 388-3052
Website: www.brazilcarassauga.ca
Be a Support – Exhibitor & Sponsorship
Itabras team would be delighted to hear from Sponsors, Vendors, Exhibitors & volunteers, wishing to get involved with Brazil Pavilion. Email us at itabras@yahoo.com
Location:
Hershey Community Rinks – South parking lot – Outdoor Tent
5500 Rose Cherry Place (north of Matheson Blvd East, one block east of Kennedy Rd)
Free Shuttle Bus stops at this Pavilion. [/location_col] [/location]
---
Share your experience with Us!!
#BRcarassauga
@itabras
https://www.facebook.com/CarassaugaPavilionBrazil
Passports are available to purchase at the following locations:
Star Remittance Inc – (416)537-1305
1242 Dundas St W, Toronto, ON M6J 1X5
Brazil Remittance Import & Export – (416) 588-0749
1458 Dundas St. W, Toronto, ON M6J 1Y6
Rio 40 degrees – Brazilian Restaurant (416) 654-6363
1256 St Clair Ave W, Toronto, ON M6E 1B9
Brasil Travel – (416) 537-0123
1674 St Clair Ave W, Toronto, ON M6N 1H8
2018 Photos

2017 Photos
2016 Photos
2015 Photos
2014 Photos
2013 Photos