CARASSAUGA DISCOVERS NEW TALENT SINGING CONTEST 2017

Carassauga is seeking to Showcase New Talented young adults between the ages of 18 to 27 who wish to further their music career with an opportunity to win a 3 Original Song Demo written and produced by Canadian Producers, Adrian and Lucas Rezza, professionally known as "80 Empire".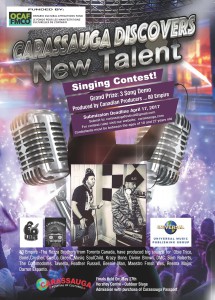 Finalists will have the opportunity to perform and exhibit their talents on our Outdoor main stage, Saturday May 27th at 4:00 pm.
All applicants must submit a minimum of 2 MP3s, of recorded music (cover or original), a photo and if applicable links to any online digital platform(s) showcasing performances (i.e. youtube) and it must be performed in English.
All Preliminary and Finale Judges are Music Industry Professionals.
Submission Deadline – Monday April 17th, 2017.
Registrations must be submitted to email address; carassaugafestival@gmail.com, no later than 6 pm
"ONLY 100 submissions will be Accepted"
Download the Rules-and-Regulations-2017.pdf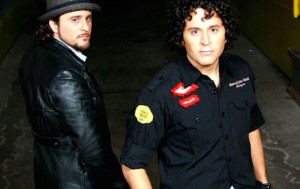 80 Empire
There just isn't enough time in the day for 80Empire to talk, make and listen to music. They can't help it, music makes them tick. It is the epitome of their identities and has been for the last fifteen years as artists and now as songwriters/producers. Two Italian brothers originally from Toronto Canada, they've burst on the scene in the last few years as eclectic production chameleons crafting big sounds for the likes of Obie Trice, Bone Crusher, CeelLo Green, Musiq SoulChild, Krazy Bone, Divine Brown, DMC, Sam Roberts, The Commodores, Taveeta, Heather Russell, Beenie Man, Maestro Fresh Wes, Reema Major, Darren Espanto. They have also scored some short films that have made it to Cannes film festival and the Italian and Jewish international film festivals. Their production is fiercely loyal to the sounds of their youth, yet possesses ambitious new schoolism. With influences as diverse as Jazz, Soul, Opera and Blues, they are truly sonic journeymen whose creativity often start in one genre and morphs into another by the end of the record.
Their aura falls somewhere between Beat Street and The Blues Brothers. While their ears are undeniably worldly and eclectic, they've never shaken hip hop's strong influence on their lives growin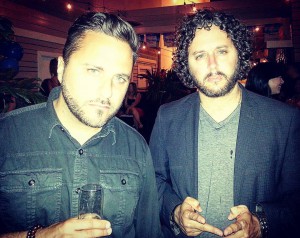 g up. Adrian and Lucas still talk about their trips back from Miami with suitcases full of cassette tapes in grade school. As teens in a predominantly Italian neighborhood just north of Toronto, they were often out casted for their taste in music. But in their teens, spitting in the face of conformity, they formed a duo and started writing songs, both rapping and singing.
With such an accomplished list of collaborations and a seemingly limitless range of production work the Rezza Brothers are becoming a fixture in popular music.
"We can make music for every generation," declares Adrian. "We're less worried about following what everyone else is doing. Of course you listen and pick up on new ideas, but we want to go in our own lane. That's why one day we're working on a film score and the next Bone Crusher is rapping on our beats. There is no path we are the path. We are the path.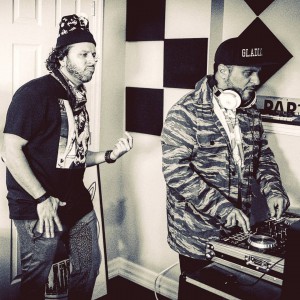 "Music brings the World Together"
Our Finalists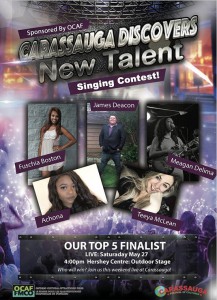 Congratulations to our Winner – James Deacon
Festival Photos